It is an old saying that once a runner will always be a runner. Running is a very essential sport for a runner. But there are some serious risks associated with runners. Due to long-distance running runners suffer from day-to-day pain due to which the risks of knee damage increase. To reduce these chances we need to look or even buy the best knee support for running. According to various research those who run for a longer period experience wear and tear in the knee. If you are a hardcore runner, and you are not wearing any sort of knee support then the chances of your knee damage might increase in the future.
The advent of knee support can make the lives of runners very easier as now they can run carefree without carrying the baggage of problems in their minds. According to studies, it is believed that those who use knee support while running are the fittest people on this planet. Running is the game of balancing and you need to be very careful as the balance of your body is completely dependent on the legs. You need to protect them the most.
Should I wear Knee support while running?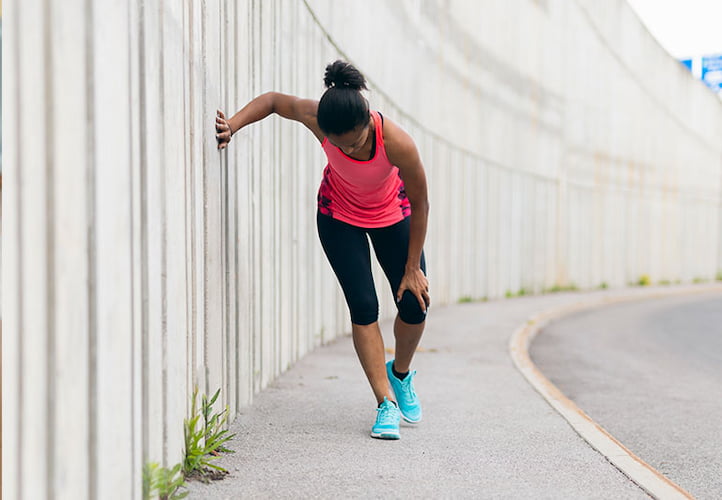 Now the question arises here while running wearing knee support is necessary? Yes, it is, as while running a lot of impacts comes to your knees that result in great damage in the future. Those people who are careless and don't believe in any sort of advice might suffer from knee issues that are not only painful but also restrict your running activity for your entire life. To protect your knee and to run for longer periods it is very necessary to wear knee support.
How to choose the Best Knee Support For Running?
If you are suffering from chronic pain then you need to consult a doctor first. But as an individual, if you are confused between the various brands then I Can help you with this and make your question easier. First of all, I want to say that do not go for unknown brands. You need to think as a patient so I want to recommend that you should go for well-established brands like tynor, flamingo, etc. These big brands are ruling the worldwide market as of now. These brands are also known for their durability and comfort. As far as the price is concerned then that is also very affordable. There are a few things that you need to check while making any sort of purchase. These things are mentioned below: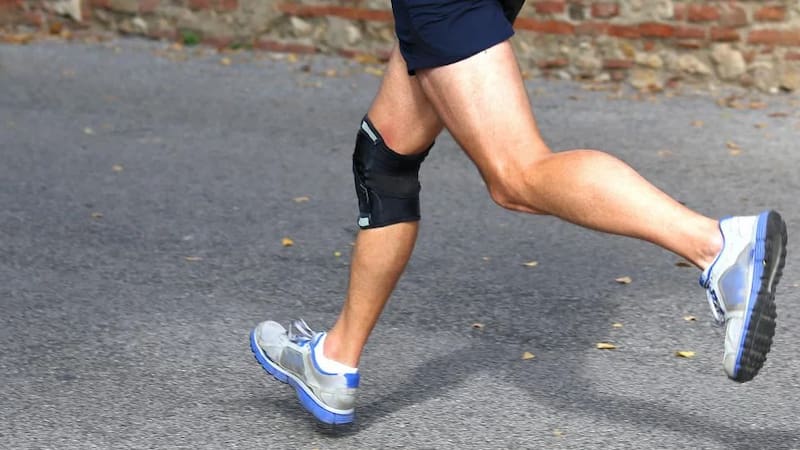 Size and fit
Size and fit matter the most. If the size is not proper then you will not be able to relieve your pain and the knee support will be uncomfortable to wear. My advice to you is you need to measure the circumference of your calf first. For better understanding, you can also check the size reference chart.
Material and comfort
The second most important aspect that you need to focus on. If the material is irritating then knee support is of no use. For better material and comfort you need to look for bigger and well-established sports brands like tynor. As tynor is the no.1 Indian orthopedic brand that manufactures great quality products.
Ease of using
The third and last most important aspect while choosing knee support is that you need to look at the ease of use. Before making any purchase you need to know that you can remove it and wear it easily.
Knee support for walking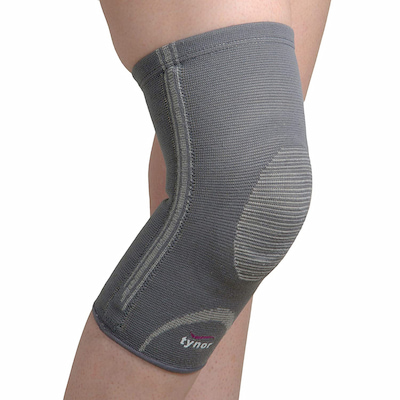 If you do not have an injury but you are still a little bit conscious about your knees then you can wear a Tynor D07 Knee cap. If you have any sort of pain or something like that or we can say you are aged then this product provides you the utmost support. It will enhance the stability level and will consider very helpful to relieve the pain that is caused by a sports injury, old age, and other factors. The material used in this is also very good and as long as your comfort is concerned then it contains elastic so you can wear this without any sort of irritation or problem.
Best knee support for runners
A debilitated knee can ruin your life as at the end of the day you will not be able to do anything properly. Even if you are a hardcore runner then it can ruin your running life completely. You need to be extra cautious while involved in any physical activity. To protect your knee from any sort of injury you need to invest your money in the right direction and purchase knee support. As knee support is very significant, especially for those who are marathon runners. You can buy Tynor Functional Knee Support from Skytech Medical and Surgical Devices. As we deliver better quality products all over India with the ultimate aim of customer satisfaction.
Here are the features of the product
It provides you with a better grip and your blood won't constrict. As it ensures proper blood flow and there is no blockage.
The material is also very good. You can remove and wear it very easily.
Durability is one of the most important aspects. This product is highly durable.