Mothers have the responsibility to raise a child and help him grow with care and love. For newborns, breastfeeding is a common practice as a baby only feeds on milk and taking care of his health is the mother's utmost responsibility. But sometimes, mothers can get tired of all their daily work routines, and it may be possible that they have a tough time feeding their babies at odd times. For this reason, Ardo has made an innovative breast pump machine.
This breast pump machine is a product that allows a mother to collect the milk through manual suction so that she can store it and feed the baby later at any point when he feels hungry. This makes it easier for a mother to relax and work even in the odd hours without worrying about the feed time. To explain things more in detail about this best manual breast pump machine, here is a short review for you.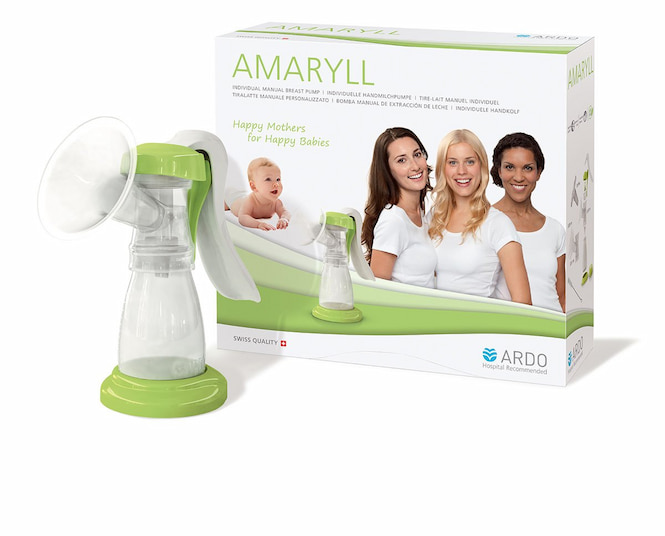 The new Ardo Amaryll Start manual breast pump is an innovative, portable, and simple-to-use breast pump. For more than 25 years, Ardo has supported breastfeeding. It is a family-run business. The inventor of electric breast pumps, who had previously served as the longtime CEO of Ameda and Medela, launched the company in Switzerland. All Amaryll Start manual pumps are BPA, PVC, and phthalate-free and constructed of premium food-grade silicone.
Their finest product is the Amaryll Start manual breastpump. It has helped several mothers to feed their babies at any time of the day. It is sturdy and maintains its shape when pulled and pressed. All three Amaryll Start manual breastpump generations are compatible with the breast pump silicone cap. The Amaryll Start manual breast pump's flange is tightly sealed by an improved Silicone Breast Pump Cap, which helps to stop spills and keep dust from collecting inside the pump in between uses.
Remember that Ardo is best known for producing hospital-grade breast pumps and accessories; the company also provides goods to assist expectant and breastfeeding moms during pregnancy, delivery, and the postpartum period.
How To Use Amaryll Start Manual Breast Pump?
Here is an easy approach to using this manual breast pump: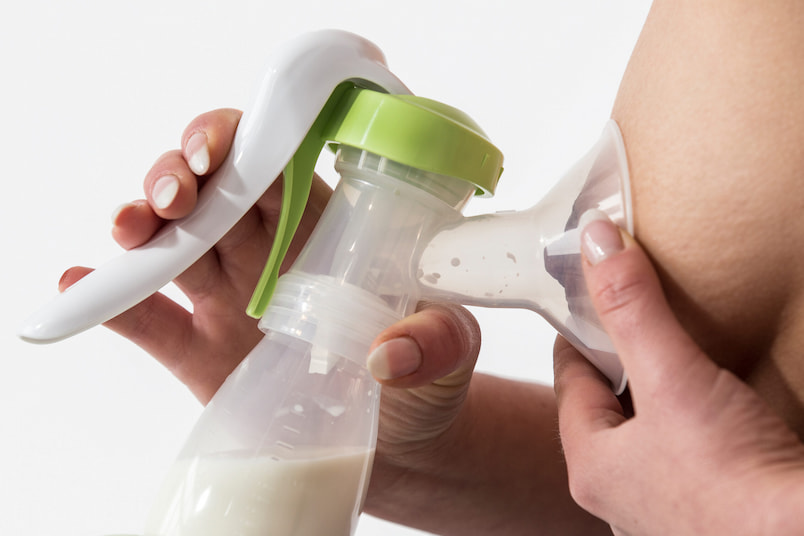 Always clean your manual Amaryll Start breastpump first before and after usage.
Push internal air out of the pump by squeezing it.
Invert the flange and set it on your nipple at the neck's center.
If the flange is restored, the pump will securely suction to your breast.
Feel the suction.
If using a manual breast pump, you can squeeze the pump repeatedly to help express more breast milk.
If using a milk collector, you can just let the breastmilk flow into the pump.
Features of Amaryll Start Manual Breast Pump
You may express milk using the force of natural suction with the Amaryll Start manual breastpump. Some cool features of this breast pump make it a really useful product.
Easy To Use
Many mothers and medical experts alike like the Amaryll Start manual breastpump. It is cozy, effective, and secure. The Amaryll Start is the perfect tool for mothers who use their right or left hands, have small hands, or both, thanks to its ergonomic, rotating handle.
No Complexities
The Amaryll Start manual breastpump doesn't require any cables or assembly, is smooth inside, and is really simple to clean by merely boiling in water for a few of minutes.
Strong Suction Base
Amaryll Start's breastpump has a suction base that adheres to flat surfaces to stop spills. It can be boiled for two to three minutes and provides further peace of mind by withstanding temperatures of up to 300°C.