As nowadays technology is at its peak and we are seeing new innovations and quality products capturing the whole market. In our previous blog, we discussed the types and other important factors that we consider while buying a breast pump. Now in this blog, we gonna discuss the electric breast pump machine and we will also discuss the best brand that we need to consider while buying a breast pump.
All You Need To Know About The Electric Breast Pump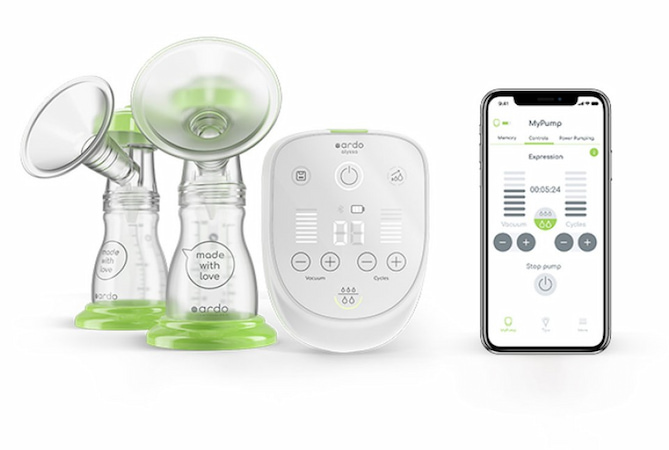 An electric breast pump is a result of technological advancement. This is highly innovative and helpful. Before these people use hand expression techniques and manual breast pumps to feed their babies. But now this is only because of electric breast pumps that a working woman can work tension-free. During the hectic schedule, it is very difficult to wire some time even for the family. With the help of an electric breast pump now you can easily express milk without any tension and this also saves a lot of time.
Particularly electric breast pumps are categorized into two types hospital grades and personal use. Hospital grades breast pumps are used by, multiple users. To decrease the chances of any infection personal use breast pumps came into the light as they are generally used by a single user. What makes an electric breast pump unique? It is powered by a motor that supplies the suction through the plastic horn that fits over the nipple.
It is very essential to sterilize that portion of the pump that comes in direct contact with the expressed milk to avoid any sort of contamination. One of the most important benefits of this breast pump is that it also allows users to pump both their breasts at the same time. The pumping process is faster.
These pumps are larger as compared to manual pumps but still, there are other portable options available. A lot of electric breast pumps come with a built-in battery while the others contain battery packs. Some electric breast pumps come with multi-user operation but a separate accessory kit is recommended to maintain cleanliness.
How To Use An Electric Breast Pump
If you are using a double electric breast pump then you can follow these steps:
Adjust the nipples in the flanges
Lean forward and adjust your nipples in the center of the flanges. Then turn on the pump.
Keep the pump on a slow speed
As you are a new user so don't be in hurry. Keep the pump at a slow speed and low suction. It can be harsh if you will use it in a more intense setting.
7 minutes pumping
You need to pump only for 7 minutes. In the beginning, you will see that nothing is come out. But this is completely normal for a new mother. After some time milk will come automatically.
Stop the pump for a minute and do a massage
You need to stop the pump in between for a minute and start massaging your breasts. This is considered a break and massaging the breast will give it a better start.
Pump for 7 more minutes
After the completion of the above steps, you need to pump it for 7 minutes more. A total of 15 minutes of pumping is good.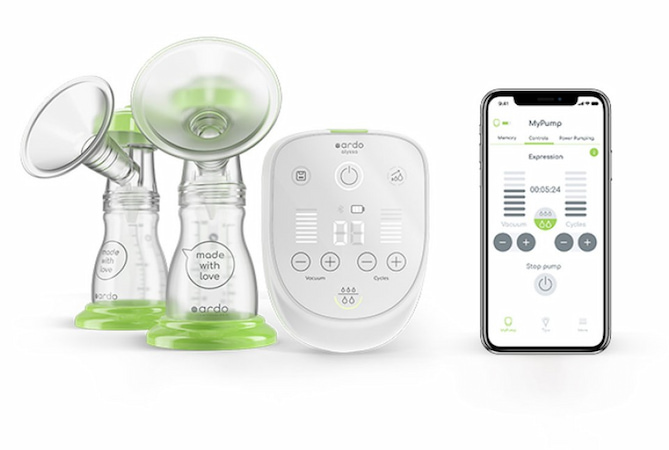 This is really a tough question for everyone. Nowadays it is very difficult to choose the best online equipment store. You can buy an Electric breast pump from Skytech Medical & surgical devices. As this is the only website in India that not only provides you with better services but here a return policy that is also hassle-free. Skytech medical is an authorized and largest distributor that is ruling the Indian market since 1993. You can easily trust us as we provide quality products and services. 
The electric breast pump that you must buy is Ardo Alyssa Double electric rechargeable breast pump. This breast has all the advantages and features that you are looking for as it is highly durable, cordless, wireless, etc. The most important thing here is it has a user-friendly interface. Even you can use this breast pump for single and double expression.
Here are some of the essential features of the product
It is a complete touch screen and also comes with a safety feature for the power button. You just have to touch the button for 2 seconds to on or off the breast pump.
Weight is very less as compared to the other brands.
The battery is rechargeable.
You can also use Myardoapp to control it fully.
Do read this essential blog and we will soon be back with our next blog. Stay connected!!