In recent times, India has seen a flux in sports activities. With India bagging gold medals in sports, there can be seen a significant rise in sports and games. The obsession of being fit has led us either to the gym or has generated our inclination towards any sports activity.
Surely, sports and games have helped in increasing confidence, self-esteem, and mental alertness. To succeed in life one needs to have a sound body and mind thus making sports and games a crucial part of our lives. Going to the gym or choosing any sport also makes our bodies vulnerable to many sudden shocks that sometimes our bodies are unable to absorb and to bear them.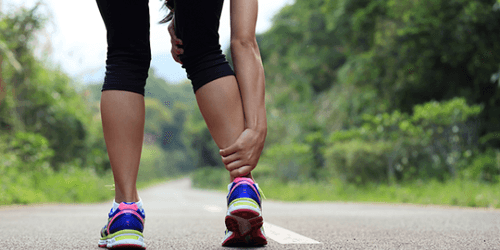 The most important and sensitive part of your body is your ankle. These days it has become common to develop ankle sprain and it is necessary to take care and cure the pain effectively. According to research, it has been stated that ankle sprain is one of the biggest sprains that leads to developing serious ankle pain that restricts the body from efficient mobility. A sprain is caused when there is ligament tear gets overstretched. It is advisable to wear Ankle support with
a silicone pressure pad that is easily available at Skytech Medical and Surgical Devices.
Reasons for developing Ankle Pain:
There can be several reasons for developing ankle pain such as:
Poor Footwear: Although you might have purchased your footwear from the best brands your footwear might not have a good sole that is making your ankle vulnerable. It is important to equip your footwear with Silicon Medical Arch Support to let your heels go easy throughout the day. Skytech Medical and Surgical Devices help you relieve your pain with our amazing products.
Physical Injury or Pain: If you have developed an injury or pain in your ankle, it could lead to severe ankle pain. One can avoid such sprains by simply wearing Ankle Support Silicone Pressure Pad and equip your sports shoes or studs with Silicon Medical Arch Support to avoid pressure on your heels and ankle.
Tendon Inflammation: Tendon Inflammation is a condition of acute pain and tenderness that arises when tendons become irritated or inflamed.
Osteoarthritis: It is considered to be a common form of arthritis. This condition occurs mainly with aging when your protective cartilage wears down.
Gout: A Gout is also a common form of arthritis. In this condition, a person experiences sudden and severe bouts of pain, swelling and tenderness in joints.
Above mentioned are some reasons that could develop ankle pain but this pain can be reversed through the following:
Before you exercise, stretch yourself properly
Strengthen your muscles with muscle exercises
Improve your balance
Wear Ankle Support with Silicone Pressure Pad easily available at Skytech Medical and Surgical Devices whenever you go for any sports or games or intense workout
Equip your footwear with Silicon Medical Arch Support to make your mobility pain free