3M Littmann Classic III Stethoscope – Pearl Pink Mirror Chestpiece, Pink Stem 5962
₹17,000.00 Incl. GST (-37%)
SCROLL DOWN FOR SPECIAL COMBO OFFERS
FEATURES
Mirror Chest-piece
Pearl Pink Tube
Free Personalized Engraving
Smoke Headset
Warranty: 5 Years
₹17,000.00 Incl. GST (-37%)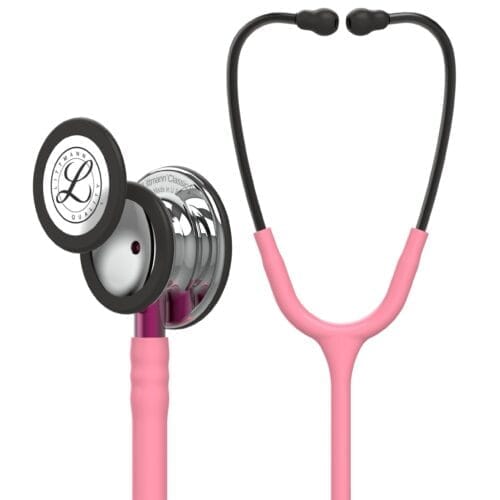 This item:
3M Littmann Classic III Stethoscope - Pearl Pink Mirror Chestpiece, Pink Stem 5962
₹

17,000.00
Incl. GST
(-37%)
₹

17,000.00
Incl. GST
(-37%)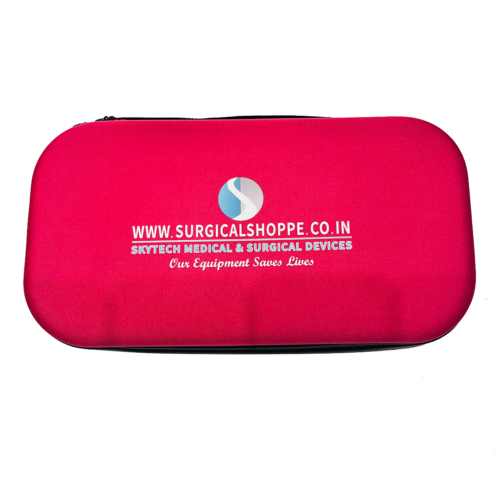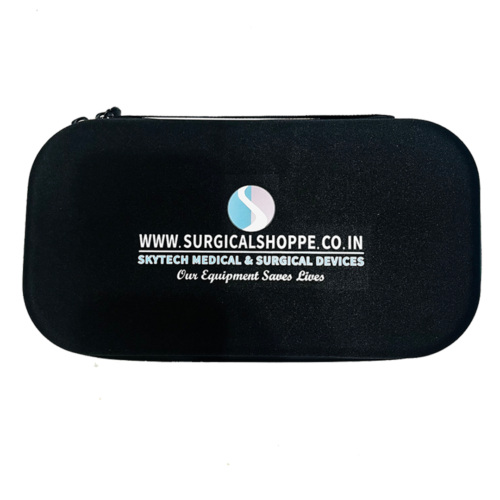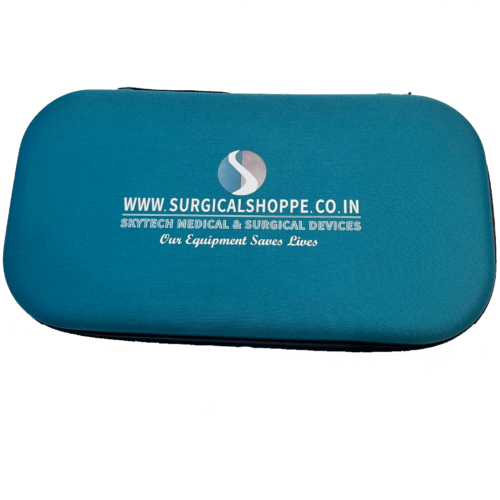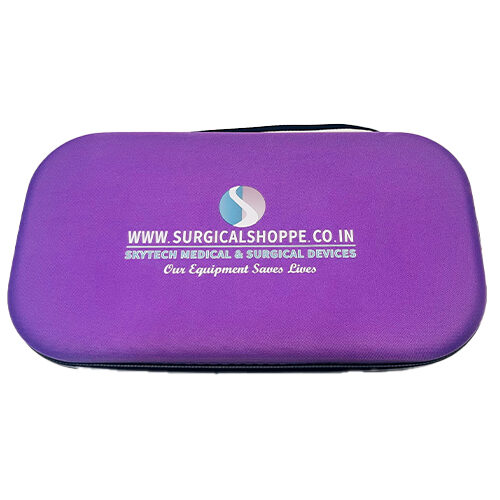 Product Description
Tunable diaphragm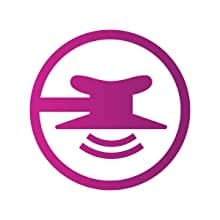 Tunable diaphragms on both the adult and pediatric sides of the chestpiece. The pediatric side is useful for small or thin patients, around bandages, and for carotid assessment.
Pediatric side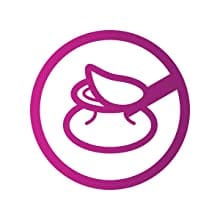 Pediatric side converts to an open bell. Just remove the single-piece diaphragm and replace it with a non-chill rim.
Single-piece diaphragm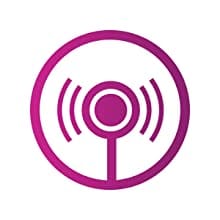 Single-piece diaphragm is easy to attach and easy to clean because the surface is smooth without crevices.
Open bell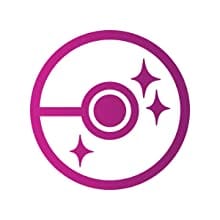 Open bell stays clear of dirt and debris by covering it with the small diaphragm.
Next-generation tubing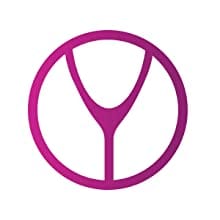 Not made with natural rubber latex or phthalate plasticizers in the tubing or any other component.
5 year Promise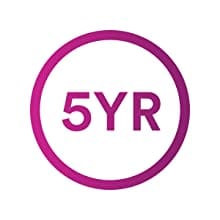 Turn to your trusted instrument for years to come with a five-year promise.
3M Littmann Stethoscopes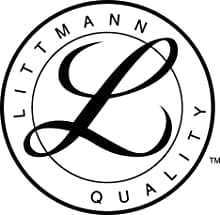 The personal diagnostic tool you depend on day after day.
3M Littmann Classic III Stethoscope
NEW double-sided, dual diaphragm chestpiece for both adult and pediatric assessment.
NEW: The pediatric side is also easily transformed into a traditional open bell by replacing the single-piece diaphragm with the supplied non-chill rim.
NEW chestpiece is precision-machined into an aesthetically pleasing, less angular shape.
NEW single-piece diaphragm instead of separate diaphragm/rim making it easier to attach and easier to clean due to the smooth unbroken surface.
NEW: The stem features an open side indicator to easily identify which diaphragm is in operation.
NEW next-generation tubing gives even longer tube life with improved resistance to skin oils, alcohol and staining.
3M's 'Tunable Technology' lets you easily switch from low to high-frequency sounds by switching from light to firm pressure on both the adult and pediatric sides of the chest piece.
High acoustic sensitivity when performing a general physical assessment.
Laser engraving of text and symbols to personalise your scope and avoid theft/loss.
Larger ear tubes on the anatomically designed headset comfortably positioned for better sound transfer. Easy adjustment by simply squeezing or pulling apart the ear tubes.
Comfortable Snap-Tight soft seal ear tips create an excellent acoustic seal to reduce ambient noise.
No natural rubber latex plasticisers are used in the tubing or any other component—to help protect health and the environment.
Complement your personal style with Littmann's large range of chest piece finishes and tubing colours.
Used as a diagnostic aid as part of the physical assessment of a patient.
5-year warranty includes free repair on any manufacturing or material defects.
Littmann performance rating of 7 out of 10.
Tubing: Lime Green (69cm/27.2″). Finish: Stainless Steel

Free Personalized Engravin

Free Personalized Engraving

Free engraving is offered for online payments only.
Free Personalized Engraving is not available on cash-on-delivery (COD) orders
Please fill in the name to be engraved in the above field. Our customer service executive will contact you to confirm the same

Delivery Details

For non-engraving orders, we offer *Same Day Dispatch*
For engraving orders, dispatched within 2-3 days
Chestpiece Weight (metric)

Diaphragm Diameter (metric)

Environmental claim being made

Environmental claim relates to

EMT/EMS

, Medical Assistant

, Nurse

, Nursing Student

, Teacher/Professor/Instructor

Overall Diameter (Metric)

Small Diaphragm Diameter (metric)

Pearl Pink
Specification
Additional information
| | |
| --- | --- |
| Weight | 0.400 kg |
| Dimensions | 32.5 × 16 × 4.5 cm |
| Brand | 3M Littmann |
| MPN | 5962 |
| color | |