Are you looking for a Blood Pressure Machine that provides you with fast and accurate results? As there are countless brands available and finding the best blood pressure machine among them is very difficult. Blood Pressure machines are quite necessary for those who have seen a sudden rise and drop in their Bp levels. In this blog, we are going to discuss the best BP machines that will monitor blood pressure more quicker and easier. Don't worry you will get only relevant information from this blog as we have selected only a few brands that are trending in the market.
Types Of Blood Pressure Machine
Manual Blood Pressure Machine- Manual Blood Pressure machines are those that are used in hospitals, clinics, etc. The best examples of manual blood pressure machines are the diamond BP Cuff Set, Heine Gamma G5, etc. But from these two diamond is used in various hospitals and clinics. If we compare this brand with Heine. Then Heine Gamma G5 is more accurate and better. It is not a mercury-based sphygmomanometer
Digital Blood Pressure Machine- These digital blood pressure machines are mostly used at home. Even the amazing thing about using digital blood pressure machines is they will give you a quick reading in a few minutes. As far as the size of the digital blood pressure machine is concerned then these are portable and reliable. The hot-selling digital blood pressure machine brand is Omron.
3 Best Brands For Sphygmomanometer
Diamond Mercurial Blood Pressure Apparatus Deluxe- We can call it a most conventional blood pressure apparatus brand. Every healthcare professional worker prefers this type of Blood pressure machine as this is the cheaper one and the built quality is awesome. It is widely used in various hospitals and clinics. Special care is required while using this sphygmomanometer as the material used in the making process is quite fragile. So, if by mistake it will drop then there are high chances of mercury damage.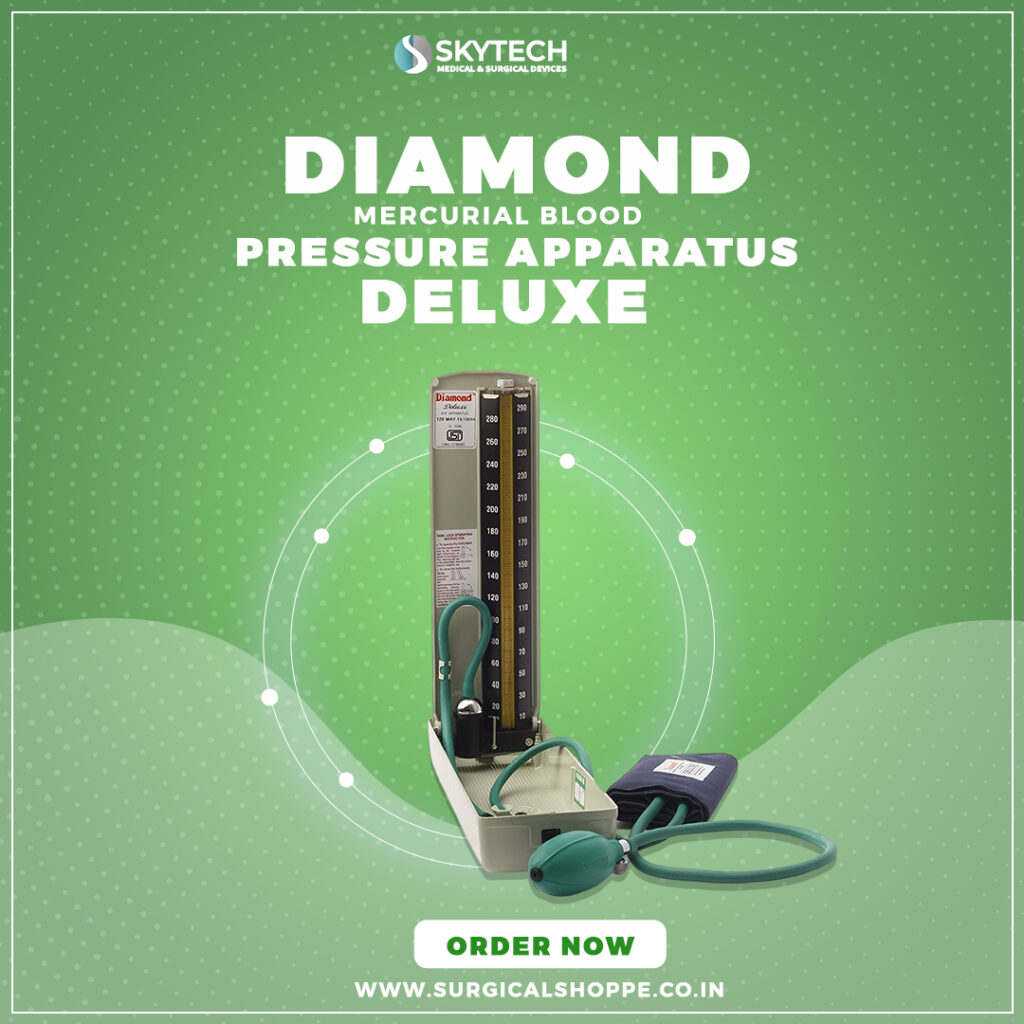 The buying link is- https://surgicalshoppe.co.in/product/diamond-mercurial-blood-pressure-apparatus-deluxe/
Heine Gamma G5 Blood Pressure- We can call it a new-generation blood pressure machine. It is not a mercury-based sphygmomanometer but it is aneroid-based. It is a long-lasting product from Heine as you are investing your money in the German brand. You will definitely get good quality and comfortability. Even it comes with a large insufflation bulb that has a 50% larger volume.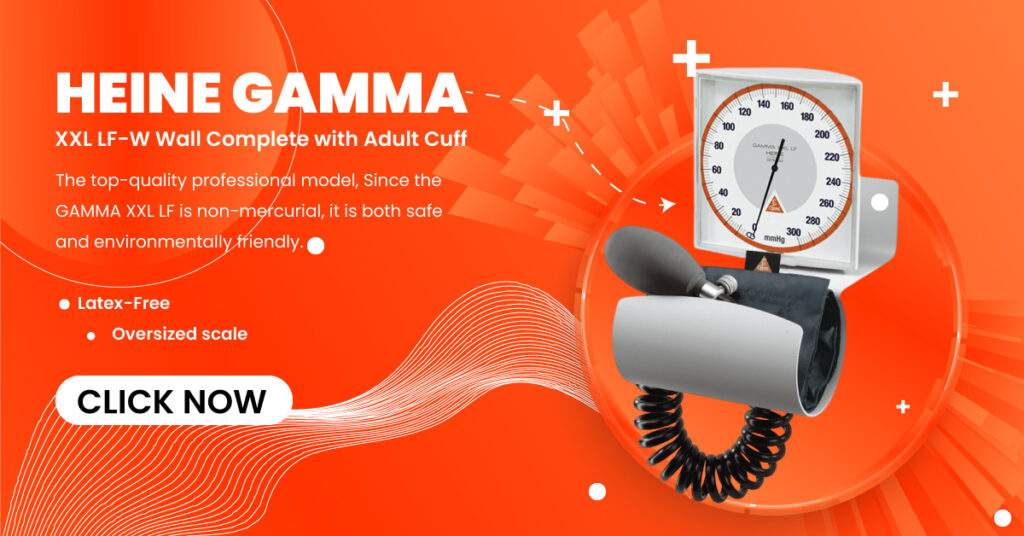 Omron Digital Blood Pressure Machine- Omron is a well-established brand that manufactures Digital Blood Pressure machines that are quite handy. The best thing is the origin of this brand is from Japan in 1933. This brand is known for its innovative technology. Even this brand is the most used brand in homes. It is good for those who are suffering from hypertension which is quite common after covid. Even most people realized that a digital blood pressure machine is very useful.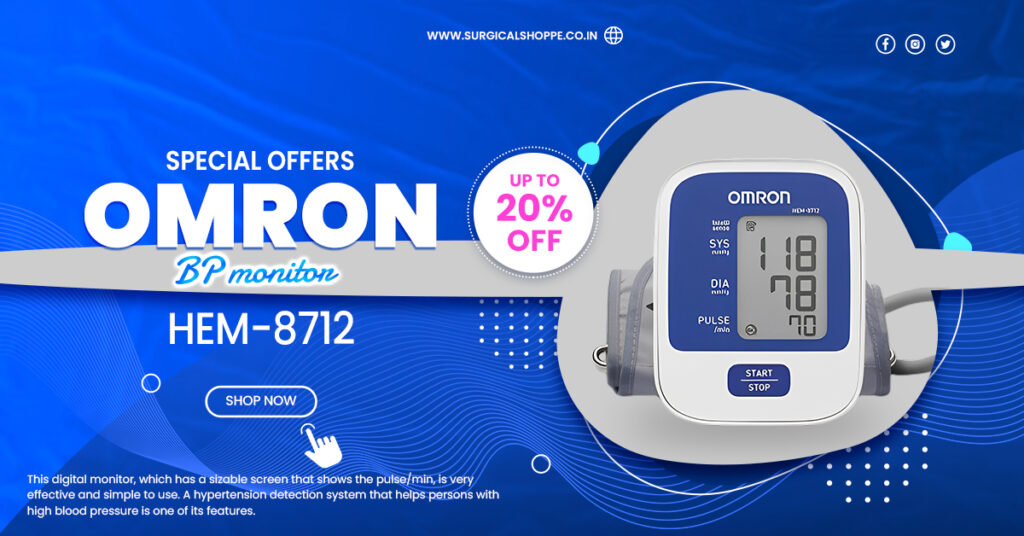 Here is the buying link- https://surgicalshoppe.co.in/product/omron-hem-7121j-automatic-blood-pressure-monitor/
Now as far as your buying is concerned then you can buy any item that I have mentioned above. But as a customer you always want a genuine and affordable product and I also want you to invest your money in the right direction by ordering a blood pressure machine from the right place. So, you can go online and order blood pressure machines from our online medical equipment store Skytech Medical and Surgical Devices. As we are the authorized distributor of various big brands.