3M Littmann Cardiology IV Stethoscope Black 6152
₹26,000.00 Incl. GST (-34%)
₹26,000.00 Incl. GST (-34%)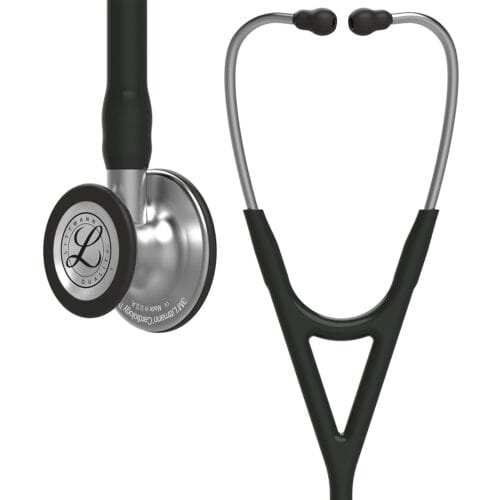 This item:
3M Littmann Cardiology IV Stethoscope Black 6152
₹

26,000.00
Incl. GST
(-34%)
₹

26,000.00
Incl. GST
(-34%)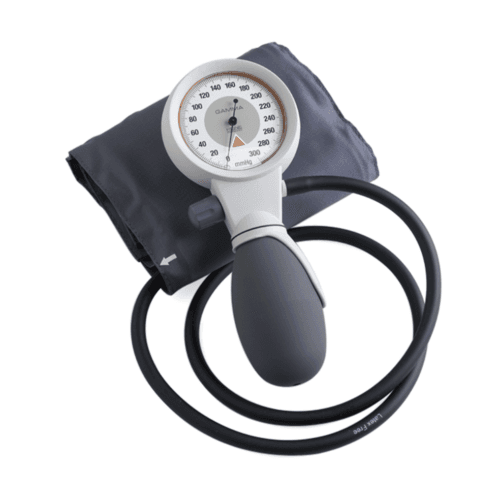 Product Description
Reward your achievement with the unmistakable mark of distinction – a 3M™ Littmann® Master Cardiology™ Stethoscope. Our top-of-the-line non-electronic stethoscope offers you the quality and durability you come to expect from 3M.
Perfect for critical applications such as cardiology, critical care, and coronary care, the single-sided chestpiece allows you to hear either low or high-frequency sounds by simply applying varying pressure light pressure for high sounds or firm pressure for low sounds utilizing 3M's own tunable technology.
Specification
Cardiology/High Performance

Chestpiece Weight (metric)

Diaphragm Diameter (metric)

Environmental claim being made

Environmental claim relates to

Anesthesiologist

, Cardiologist

, Emergency Physician

, EMT/EMS

, Family Practitioner

, Internist

, Medical Student

, Nurse

, Pediatrician

, Physician

, Respiratory Specialist

, Teacher/Professor/Instructor
Features
Anatomically designed headset
Two-in-one tube design (dual lumen) eliminates noise from two tubes rubbing together
Pressure-based sound frequency adjustment with tunable diaphragm
Special-procedures adaptor (included) for neonatal or pediatric auscultation
Allows you to perform neonatal or pediatric auscultation with special-procedures adaptor included with stethoscope purchase
Your patient's comfort is assured when rubber versus metal is applied when using the nonchill rim and diaphragm
Comfortable fit and excellent acoustic seal with patented 3M™ Littmann® Snap-Tight Soft Sealing Eartips
You will get optimal sound transmission with its anatomically designed headset which strategically and comfortably fits in your ear
Durability is demonstrated by the fact that the headset can be reliably flexed one million times
Suit your style by selecting a tube color and chestpiece finish that fits you. A large variety is offered
Seven year warranty includes free repair during this period on any manufacturing or material defect(s) except in the cases of obvious abuse or accidental damage
Made in the U.S.A.
Latex free
3M™ Littmann® Cardiology Stethoscopes are designed for those who desire consistent outstanding acoustic performance, especially in critical care and other challenging environments. They are made to help you listen for hard-to-hear sounds and are perfect for performing detailed auscultation and assessments on both adult and pediatric patients.
All Cardiology stethoscope chest pieces feature tunable technology that lets you switch you're listening to low- and high-frequency sounds without repositioning your chest piece, providing greater convenience. Non-chill bell sleeves bring greater comfort to your patients as well.
Angled ear tubes align anatomically with ear canals, and soft-sealing ear tips provide greater sound isolation and an excellent acoustic seal for ambient noise reduction.
3M Littman Stethoscopes is a subsidiary of 3M, a worldwide recognized science-based technology corporation. The firm provides industry-leading ideas, engineering, innovative materials, precision production, and an unrivaled degree of consistent quality. Littmann stethoscopes are made using sophisticated methods and quality standards to ensure consistent performance. Littmann stethoscope prices are quite reasonable and will deliver constant high-level performance. Littmann manufactures all varieties of stethoscopes, which may be found on Skytech Medical & Surgical Devices.
Buy 3M Littmann Stethoscopes on Skytech Medical & Surgical Devices for the best prices available online in India
Skytech Medical & Surgical Devices is an approved 3M Littmann partner in India. Because of its excellent acoustic sensitivity, tuneable diaphragms, snap-tight, soft-sealing ear tips, adjustable headset, next-generation tubing, precise chest parts, and lightweight, Pinard stethoscopes are favored by physicians and doctors all over the world.
Colors (black, burgundy, hunter green, navy blue, plum, grey, chocolate, red, rose pink, sand, dark olive green, Caribbean blue, raspberry, pine green, peach, orange, royal blue, lime green, lavender, turquoise, lemon-lime, emerald, ceil blue, and pearl pink) and chest-piece finishes (standard, black plated, rainbow, smoke finish, and brass finish) and chest-piece finishes (standard, black plated, rainbow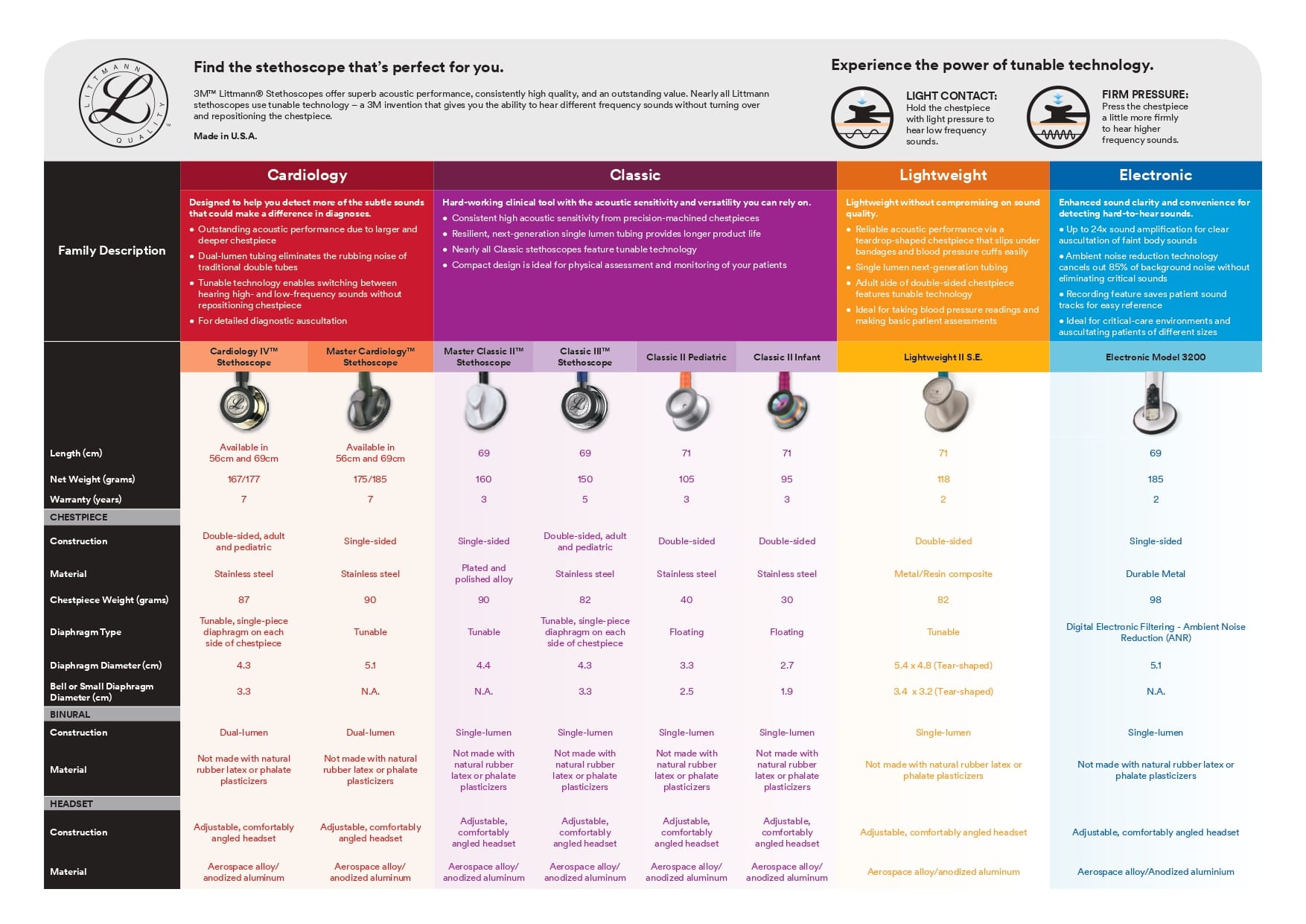 Cardiology stethoscopes, infant stethoscopes, pediatric stethoscopes, classic stethoscopes, Pinard stethoscopes, and electronic stethoscopes are among the stethoscopes offered on Skytech Medical & Surgical Devices from 3M Littmann. Due to the strong demand for this company's products, select 3M Littmann brands may be available for next-day delivery. All goods not eligible for next-day delivery are shipped within 48 hours of purchase confirmation.
Skytech Medical & Surgical Devices ships items to all parts of India. You may purchase items from this firm in both big and small amounts as a registered medical professional or health care facility.
Skytech Medical & Surgical Devices has a direct link with 3M Littmann Stethoscopes and so delivers the top quality items at the most affordable pricing accessible online in India. The price of a stethoscope in India is among the lowest. Customers may examine this company's full catalog with all product details on our website.
Pinard Stethoscopes are also available from various companies like Enbee, Niscomed, Rossmax, and Srishti on Skytech Medical & Surgical Devices. You no longer need to look for a stethoscope business near me.' Buy your stethoscopes from SurgicalShoppe.co.in and have them delivered anywhere in the nation.
Specification
Additional information
| | |
| --- | --- |
| Weight | .500 kg |
| Dimensions | 37.6 × 17.3 × 4.5 cm |
| Brand | 3M Littmann |
| MPN | 6152 |
Reviews (1)
Average Rating
5.00
Rated 5.00 out of 5 based on

1

customer rating
01
(

1

Review

)
Only logged in customers who have purchased this product may leave a review.