Want to enjoy a comfortable ride? Still have a fear in mind regarding long rides as they are very tedious and may cause serious back pain. Here in this blog, we will discuss the best orthopedic seat cushion for car that you need to choose so that your ride is not only comfortable but also enjoyable. This blog is for giving you the right information and also tells you some of the right things that you need to check before buying a seat cushion.
How can I make my ride more comfortable?
No matter how much your car costs or what kind of material is used inside the car to make it as comfortable as you expect. Still, car companies do a lot of cost-cutting in using the material. Using a good quality seat cushion that gives the utmost support to your lower back is one of the easiest ways to enjoy a more comfortable ride. It is very much affordable and also comfortable. Some people spend a lot in buying good quality covers for their seats so that their comfort level will increase. But buying a good quality seat cushion is a very good option for those who drive a car for a longer period.
Why do you need to buy an Orthopedic Seat Cushion for the car?
Let's come directly to the most important aspect of this blog. Why do we need to buy a cushion? There are several factors that contribute to this. Due to long hours of sitting many people suffers from severe back pain like sciatica or some other serious ailments. Even in the car, it is very difficult to sit for those who are suffering from serious problems.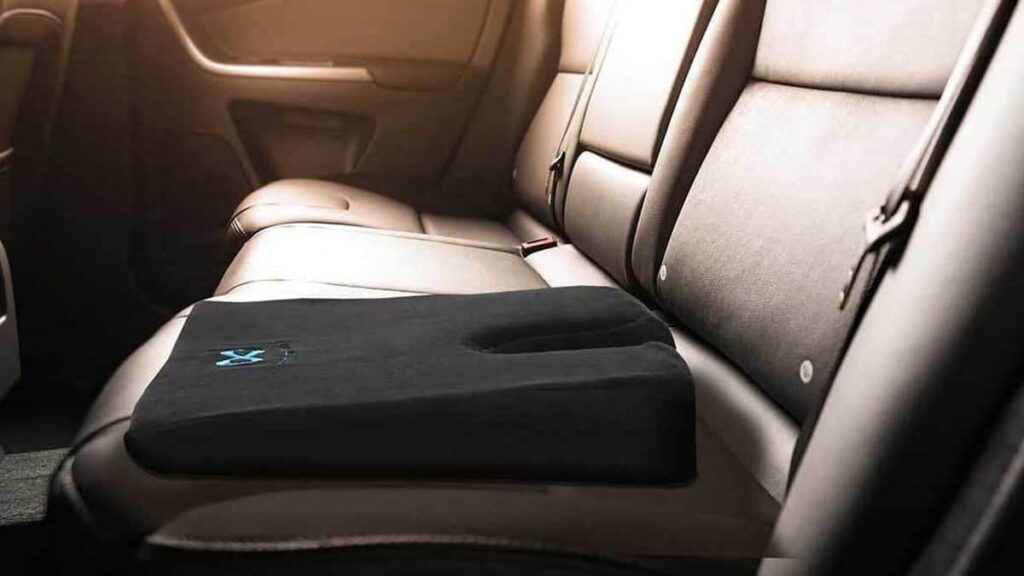 Here are the reasons why you should choose an Orthopedic seat cushion
Buying a seat cushion is a very good idea to improve the curvature of the spine.
Blood flow improves in the body and the stiffness or tightness in the muscles.
Your all sorts of physical pain is reduced and your stress level and strain will be minimized.
The cushion will decrease the pressure.
Different types of Seat cushions
Memory Foam Seat cushions
Memory foam is considered one of the most amazing things. As of now it is also widely used in shoes. Memory foam is known for its comfort. In the pillows and cushion industry, it is working very well. The reason for their attention is the bubble material through which the air circulates properly. One of the most amazing parts of memory foam is it can take any body shape. Hence the comfort level increases.
Wedge cushions
For better posture wedge cushions are used. Memory foam is used in the making process of these seat cushions. They keep your back and posture at a perfect angle. Even the amazing part of these cushions is their usage is not limited. You can also use these cushions while sitting on a chair or a dining table.
Inflatable seat Cushions
As the word implies a soft bag that is filled with air. We can call them handy cushions. Before usage, there is a need to inflate them first and it is very easily customizable. 
Heated Cushions
They are also in high demand nowadays. We can call these heated cushions a pain manager. As they can easily manage your back pain and also improves blood circulation. They are specifically designed to provide you with rich oxygen. Their warmness can reduce the stiffness level and also relaxes your muscles. It promotes better tissue recovery.
How to choose the right seat cushion for a car
As we have discussed each and every type of seat cushion. Now the question arises here which seat cushion is best for you? As the market is overloaded with tons of brands. But our money is very precious to us and finding the best brand is very difficult nowadays. But don't worry I will do all the groundwork for you.
First of all, you need to check a few things before making any purchase like the durability, comfortability, and most importantly the material used in the making. Material and comfort matter the most. The brand that you need to consider is Tynor. As there is no need to look even for other brands as this brand is currently ruling the international market.