Ardo Tulips Nipple Shields (Small) – Ardo
₹999.00 Incl. gst (-15%)
Ardo Tulips Nipple Shields from Tulips are appropriate for short-term use to aid in latching and to shield hurting, delicate nipples during breastfeeding.
Features
Due to the tulip form, nursing involves close skin contact.
For the baby's delicate mouth cavity, a soft shaft is ideal.
made without latex and without BPA.
Practical storage container for improved hygiene, whether indoors or out.
Is offered in S (16 mm), M (20 mm), and L sizes (24 mm).
Product Description
Both full-term and premature newborns who have difficulty sucking can grab the breast with the aid of the Tulips nipple shields, which are simple to use. They can also shield injured nipples during nursing and help mothers with flat or inverted nipples get their infant to latch on.
Our Nipple Shields are produced in Switzerland, are ultra-thin, soft, and customized for your baby. They are also BPA-free. To maintain nursing, the ridge-free shape helps to maximize skin-to-skin contact.
Features: Ardo Tulips Nipple Shields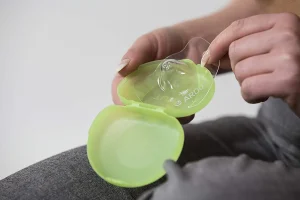 Helps to Improve Breastfeeding: If you are having pain or latch troubles due to inverted nipples, flat nipples, tongue tie, hyperactive letdown, or a premature baby who is unable to acquire a deep latch, our Tulips Contact Nipple Shields can help.
No Ridges: The anti-ridge design minimizes skin-to-skin contact and prevents nipple abrasion so you can continue breastfeeding in comfort.
Swiss Handcrafted: Our Tulips Contact Nipple Shields are BPA-free, wonderfully soft, and made in Switzerland.
Correct Size: Our selection of Nipple Shield sizes is extensive. To ensure that you and your baby have the ideal fit, we offer sizes 16mm (size S), 20mm (size M), and 24mm (size L).
Sanitary: Each box comes with 2 Tulips Nipple Shields and a carrying case for hygienic storage in your handbag or pocketbook.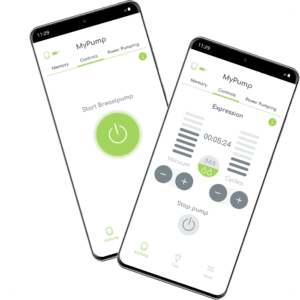 MyArdo app – Ardo Tulips Nipple Shields
Connect the Ardo Alyssa to the free MyArdo app to monitor your history and duration of pumping sessions and conveniently operate the breastpump with your smartphone. The MyArdo app is not required to use the Ardo Alyssa.
All information about operating the breastpump
Tips and tricks on pumping
Operation of the Memory Plus function
Start/stop the pump via smartphone
Operation of the Power Pumping program
Vacuum and cycle setting