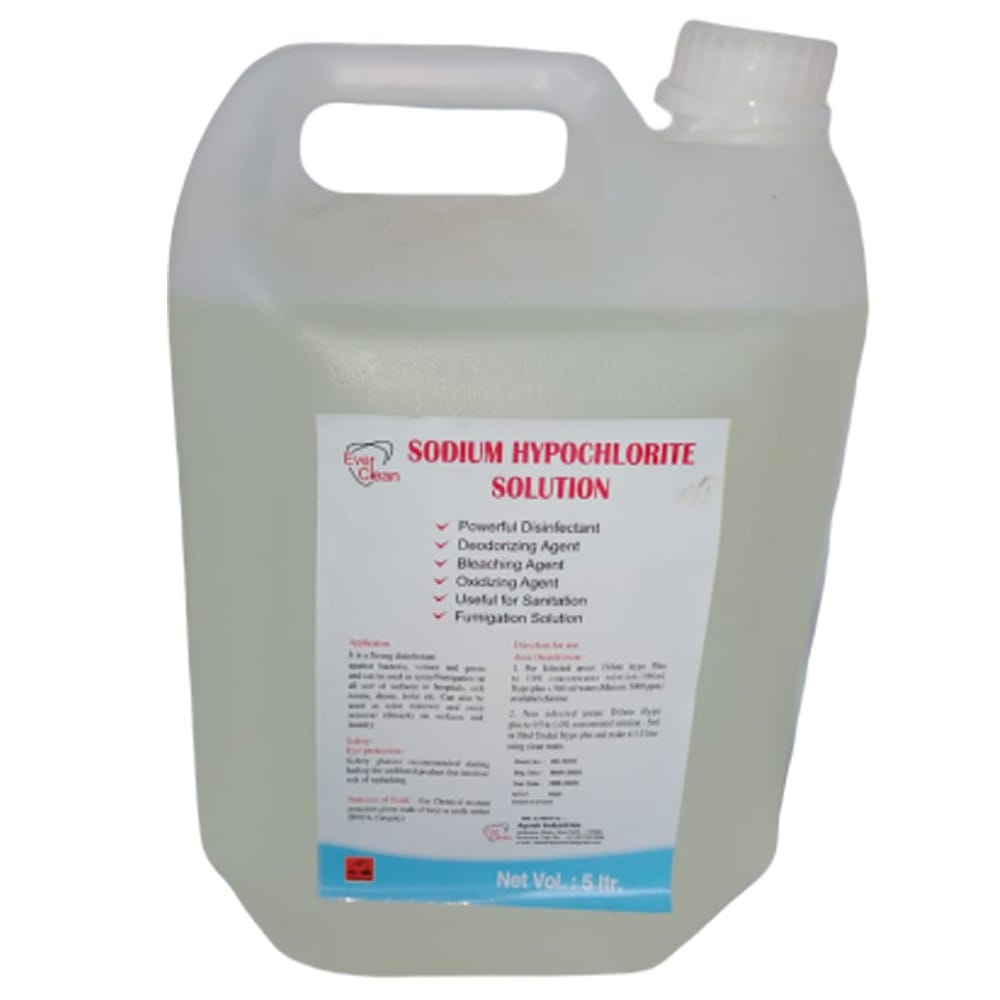 Everclean Sodium Hypochlorite solution
₹1,216.00 Incl. GST (-47%)
FEATURES
Powerful disinfectant
Deodorizing agent
Bleaching agent
Oxidizing agent
useful for sanitation
Fumigation solution
Description
Sodium Hypochlorite Solution is the most commonly used disinfecting agent that helps kill germs. Also called Bleach, it is used as a laundry cleaning and a whitening agent and makes white clothes whiter. In addition, It is also used in the food industry to disinfect food processing equipment and to wash raw materials.
In order to prevent the spread of infections, the sodium hypochlorite solution is used as a surface disinfectant in hospitals, medical labs, doctors' offices, and nursing homes. It is also for water treatment.
Safety
Eye Protection: Safety glasses recommended during heading the undiluted product that involved the risk of splashing.
Protection of Hands: Use chemical resistant protective gloves made of butyl or nitrile rubber.
Direction to use
 For infected areas dilute hypo plus to 10% concentrated solution -100ml hypo plus+ 900ml water (Minimum 5000ppm) available chlorine
Non-infected areas dilute hypo plus to 0.5 to 1% concentrated solution – 5ml or 10ml trishul hypo plus and make it 1.0 litre95 using clean water.